BigBang Special – My Favourite Korean Things
We, human being love something for a reason. No matter you love Korea, the country first; or you love BigBang then only you love Korea, yes, there's something that make you love Korea after all. Ask about my favorite Korean things, well, pretty straightforward!
Firstly, FOOD, of course! I mean, what's better than a super yummy kimchi soup on the raining days?!!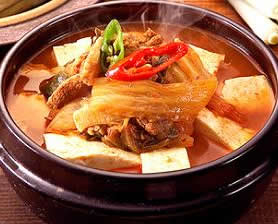 And also my favorite BBQ pork belly!!!
Not to mention all those small little side dishes that are refillable!!! *drooling*
Secondly, the Korean dramas that took away most of my sleepless nights!!
And of course,
Korean songs
that melted my heart and rock my body!!!
Who can resist food, drama and music? It's about satisfy 3 senses - taste, sight and hearing! If you wanna satisfy your smell and touch, check this out!
Smell the BigBang air and touch your Samsung Galaxy SIII! Check out Samsung's website for more!
Cheers & Love always,
Valerie Chua aka PrinCess MiHaRu
♥